SOLUTIONS BASED TAX & ACCOUNTING – GRAFTON AND GOLD COAST
MEET THE MIND BEHIND THE SOLUTION
Meet Anne Hunter – Tax Pioneer, Businesswoman, and small business advocate.
Anne first entered the world of tax three decades ago as a tax agent. She quickly rose through the ranks to become one of the only women leading her own practice, which she has done successfully since 1992 as a Registered Chartered Accountant.
Her practice, Solution Based Tax and Accounting, is a small boutique accounting firm with offices in Queensland and New South Wales. Anne and her team of certified tax accountants and bookkeepers specialise in offering small business bookkeeping and accounting services, as well as tax, financial and forensic accounting for individuals, tradies, micro/small businesses, and those just starting out.
Anne has a passion for entrepreneurship. This year she became a member of the Institute of Public Accountants – an association sharing her dedication to meeting the needs of small businesses and individual taxpayers.
At Solution Based Tax and Accounting, we have extensive experience in offering/managing: Accounting/bookkeeping services
Statutory reporting
Tax returns – personal, trusts, corporate, partnership, SMSF
Wealth management
Business advisory, business plans and cash flow projections
Rental properties
Company secretarial and ASIC matters
Complex ATO matters including GST audits?
WHY CHOOSE OUR TAX AND ACCOUNTING SOLUTION?
We get it. To most people, accounting isn't very glamourous. We don't get awarded publically or get TV series written about us like lawyers and doctors do…
What we can tell you is that the minute we enter into a relationship with you, we never stop working to make sure we earn it and that our fees are reasonable, without any hidden costs or charges. After all, we understand that out of all the accounting firms in Australia you've chosen us.
We can also tell you is despite the perception of tax being a dull and stressful matter, most of our clients leave our offices feeling better, with a smile on their faces. In fact, there is usually a lot of laughter in our offices because we don't believe that accounting should be stuffy or formal.
WHAT CAN WE OFFER SMALL TO MEDIUM BUSINESSES?
At Solution Based Tax and Accounting, our strength lies in our close-knit relationships. Our team has stayed the same as the business has grown, and we've seen our children grow up and even start working alongside us. As entrepreneurs ourselves we value flexible working hours and meeting personal commitments. So who better to understand the requirements of your small business than us?
As a small business ourselves, we completely understand that placing your trust in someone else's hands is a big endeavour when you have made a significant personal investment in your company. With Solution Based Tax and Accounting, you'll never feel like just another number. Each and every one of our clients is treated like they are our only clients – no matter how big or small the business is. As a result, most of the clients we take on end up staying with us for a very long time.
HOW DO WE ADD VALUE?
At Solution Based Tax and Accounting our motto is that 'there is always a solution'. We don't promise guarantees, but we do promise our undivided individual attention to every job. Most clients deal directly with Anne Hunter herself and do not get passed on to anyone else first.
Unlike many other accounting firms, we don't charge businesses looking for a quick quotation or seeking out some information. We're happy to provide reasonable estimates of the cost of a task, and we don't charge for any related phone calls or emails. We are mindful of the anxiety that goes with the perception of professional fees, so we provide a realistic fee structure for clients.
Unlike many other firms that only see you as a potential paycheck, we really do like the people we work for, so we try as hard as possible to do the best for our clients.
Now that you know what to expect, why not pay a visit to our
accountant offices in Coomera
, Gold Coast or in Grafton today? An affordable tax based solution awaits you with Solution Based Tax and Accounting!
We can help you with Accounting Services
At Affordable Prices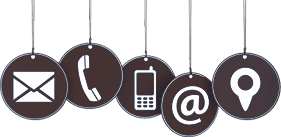 GRAFTON OFFICE

160 Pound Street
Grafton
NSW 2460

02 6642 2799
GOLD COAST OFFICE

Shop 18, Oxenford Square
Old Pacific Highway
Oxenford QLD 4210

07 5668 5476